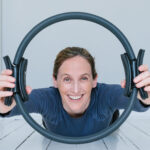 How to prepare your teen for university:
The secret no one talks about
Preparing your teen for university is like preparing for marathon. There's a never ending list of things to do. You have to help them decide where to apply, work on applications and decide where to visit. Then once they've been accepted and made their choice there's buying things for their dorm room, trying to help them learn to make good decisions about studying and social time. You might feel like you don't have enough time to get used to this change yourself, much less cram all the extra things in you realize you hadn't covered yet. Don't fret. You've done a great job! Your teen is going to do great at university. 
There is one way to help set your teen up for success that no one talks about. This is easier than you might think and can help solve a lot of issues they might have with adjusting to uni life. This will help them set up healthy routines, deal with stress and sleep better. The best part, they can do it all from their dorm room in 15-45 minutes a day.
What is this ground breaking secret?
Pilates! Pilates is not just for celebrities or famous footie players. Pilates is for everyone and teens especially need it. Were you aware of the mind/body connection when you were a teenager? So many of us float through our lives in auto pilot mode, until aches pains or serious injuries stop us in our tracks. What if we could connect the mind to the body at an earlier age and prevent such aches and pains from developing in the first place?
Teens are so overloaded these days with saturated social media feeds and exam stresses, they need and deserve to have a built in method which enables them to focus on their own mind and body and getting the two to listen to each other. This is the perfect exercise method for teens to learn at home and do at university. They can do it in their dorm room, so they don't have to use precious study time traveling to and from the university gym. They can take a break from studying and get their workout accomplished with little time in between.
Dealing with stress in a healthy way
Pilates helps to deal with stress in a healthy way. Can you think of a time in your young life that was more stressful than your freshman year? You're learning to live on your own, make your own choices about food, friends, school and possibly adding a job to that. You're learning to deal with the stresses of being responsible for everything, laundry, cleaning, eating and budgeting. You also have to factor school into that. Having a simple way to deal with stress and work on a healthy habit without having to factor in a lot of extra time will help your teen adjust to uni life in a positive way.
Pilates helps them exercise in a healthy way to help them deal with stress and avoid a sedentary lifestyle. They will also benefit from better sleep, breath control and counteracting the effects of being on devices and bending over books. They will improve their posture, mind body connection and have better confidence. Don't you want that for your teen?
Making Pilates accessible for everyone
Just like you don't have to be a celebrity to take Pilates, you don't have to be rich to include this exercise method into your teens life. I've found a way to make it accessible to everyone, including parents that are already stressing about paying for university. I have an online course your teen can access from anywhere they can get an internet signal for less than the price of their books!
There's a lot to teach your teen before they go to university. You can give them the gift of health, stress relief and confidence, while letting me teach them how to appreciate and move their body in a positive way. 
Check out my online course here and let me know how it
helps your teen
get ready for university!