Work with me in my studio
I teach Pilates using state of the art Pilates studio equipment; the Allegro 2 Reformer, Trapeze Table and Combo Chair. I also use amazing props, such as the Oov, theraband, foam rollers and massage balls to help promote mobility as well as stability. tailored sessions to achieve your goals
Face to face Pilates sessions in the Bristol area, UK.
An equipment Pilates lesson tailored to your teen's specific needs.
You'll get a self assessment and a tailored plan designed to help:
Strengthen, increase flexibility, overcome any injuries or postural challenges and manage back pain.
Facilitate and challenge movement
Apart from the Allegro 2 Reformers and Wunda Chair, I also have a variety of props including the OOV, Franklin balls, magic circles, foam rollers, overballs and therabands.
Purchase sessions for £45 per session 
Purchase sessions in blocks of 10 from £42 per session
A fun, dynamic equipment based Pilates session which caters for all levels using a variety of equipment. Option for progressions and modifications for those who need it. 
Allegro 2 reformers
Wunda Chair
Therabands
Franklin balls, Overballs, Magic circles
Every session is different with the emphasis on movement and laughter.
Purchase joint sessions for £25 per person 
Purchase joint sessions in a block of 10 for £23 pp/per session
No availability? Don't worry, join the waiting list!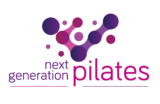 If you're struggling to get to me, I can come to you!
Don't worry, I have the answer in the form of my bespoke online teen mat-based Pilates course.